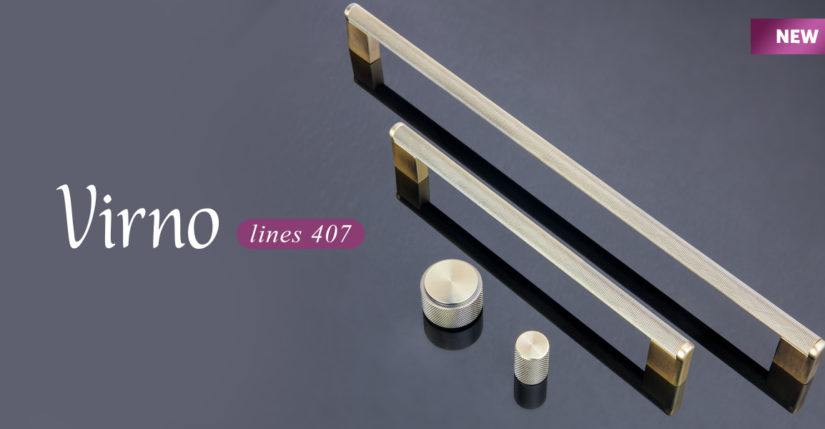 The concept of industrial style conjures up the image of a real loft: concrete, brick, open pipes, rough wood, rust, and cracked paint. Recently, this style has become more glamorous and polished. Shiny metal surfaces, polished wood, natural stone – all this shows that designers strive to achieve a balance of industrial style and more sophisticated elements.
The drawing on the handles is applied using a laser. The knobs are stylized to resemble elements of retro radio receivers; they look expressive and a little shocking. Bright finishes, high quality workmanship, and modern design blur the line between industrial materials and art objects and reveal the beauty of everyday things. The collection is available in two sizes of roof rails, push-button handles and trendy colors: stainless steel, bronze, rose gold / black, plain gold and plain black.
Furniture handles Virno Lines collection 407 - a new face of industrial style.