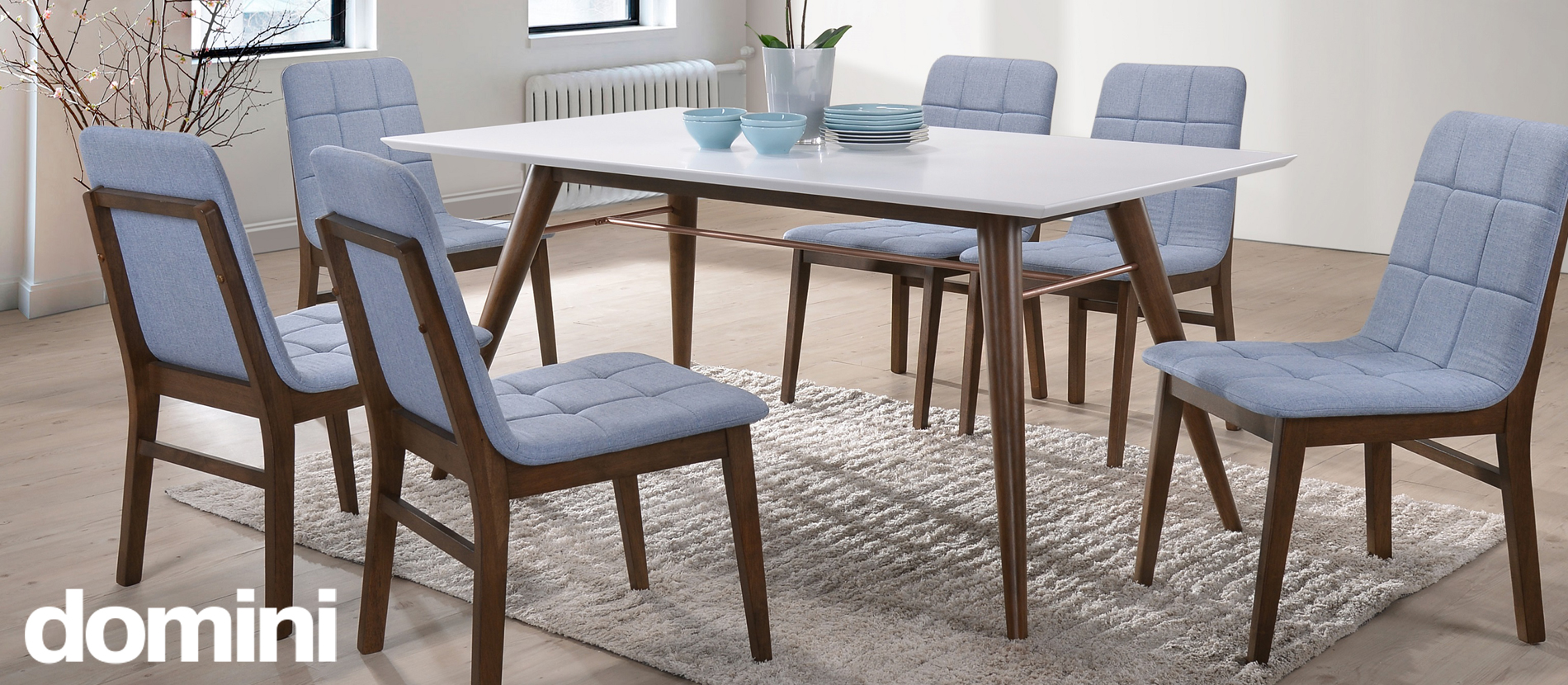 Domini is a stylish furniture made of modern materials. This is a philosophy, a manifestation of the inner world and the uniqueness of the owners' personality. Furniture Domini combines functionality and emotionality, utility and beauty. It opens the infinite potential of ideas for interior design and space organization, creates an atmosphere, contributesunlimited saturation with positive emotions!
The Domini brand includes:
The main segment of the Domini Prestige line is made of a unique heveatree. This material has no equal in strength, it can be compared only with oak. Very dense texture of this wood allows making the finest carving.
Hevea is a rubber tree, the presence of this natural substance protects it from damage by insects and bacteria. It grows in a humid climate, which gives it an advantage in the form of absolute resistance to moisture. Solid heveafurnitureis immune to the temperature changes, does not crack and does not dry out, it is very durable and can be used for decades. It can be an item for inheritance.
The most important thing is that solidheveafurniture is very beautiful, because it is a kind of mahogany. Luxurious, sophisticated design allows you to create a classic interior that will never lose its relevance. A royal dream in an elegant bedroom that preserves family traditions - the furniture of Domini Prestige makes any dreams and ideas to become a reality.
The furniture collection Domini Trend was created with the latest trends in fashion,taken into account. Only high-quality and wear-resistant materials are used in production: hardwood, plastic of primary processing, high-quality metal parts and accessories, high-quality upholstery fabrics.
The main goal of creating a modern fashionable interior is to make space a continuation of ourselves. Any idea is easy to implement with bright furniture DominiTrend, that cheers up. It easily fits into a modern house, as well as in the space of a fashionable restaurant. The design of the collection is laconic, does not overload the interior, makes the space "airy".
Furniture Domini Balance - a harmonious combination of functionality, thoughtful design, the optimal ratio of price and quality. It is made of environmentally friendly and safe materials: hevea, beech, pine, artificial leather and glass.
A stylish and balanced design of furniture will complement any modern interior. It optimally integrates into the room, which allows you to use the space most rationally.
Benefits:
natural, prestigious mahogany,
durability, the service life of furniture is estimated in decades,
affordable luxury,
three topical stylistic trends for different groups of consumers: classic, neoclassic and modern,
bright and fashionable design,
regular collectionupdates.
Main directions:
Tables:

Dining sets (table + chairs),
Coffee tables,
Foldingtables;

Chairs;
Beds;
Furniture collections for bedrooms: beds, bedside tables, boudoir tables, chest of drawers, wardrobes;
Furniture collections for halls and living rooms: Hangers, cabinets, wardrobes, shelves, mirrors;
Table supports.