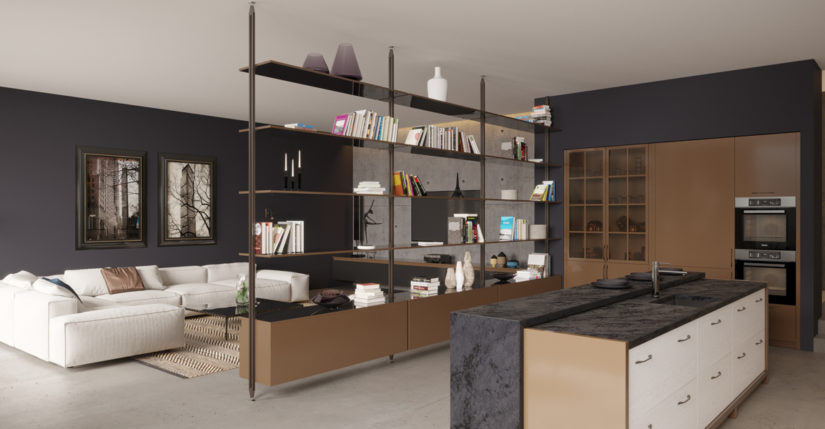 Volpato Stili is a multipurpose system for organizing storage areas for dressing rooms, living rooms, libraries, hallways, and bedrooms. It allows manufacturing furniture for offices, commercial premises, and mansard premises with a sloped ceiling at any height.
The fundamental advantage of the system is the way all elements are bonded:
easy assembly with just a wrench and screwdriver
the system does not contain holes or fixed hooks
The versatility of the system is expressed in two possible installation options:
Floor-to-ceiling profile fixing structure
Floor-to-wall profile fixing structure
The Volpato Stili modular wardrobe system is already available in all KRONAS showrooms.