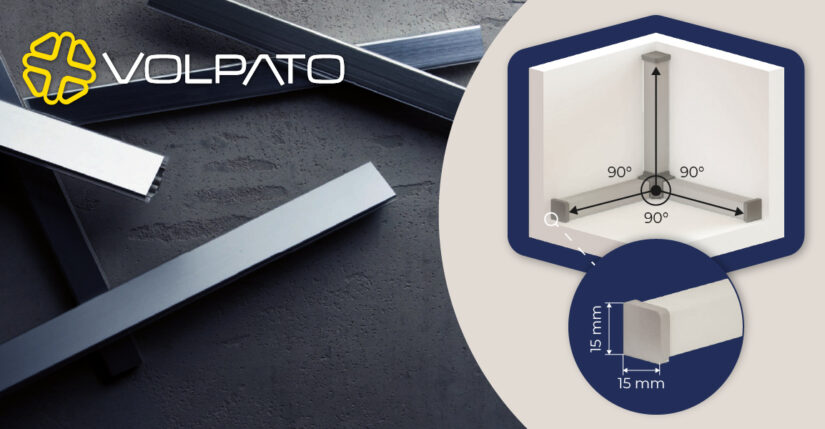 Introducing a novelty - Volpato skirting boards in 4 trendy decors: aluminum, chrome, matt black and white, plus accessories for vertical and horizontal installation.
Volpato SERIES 77 skirting board 15mmx15mm with aluminum finish is a simple and minimalistic design solution in furniture design.
Material: base - durable plastic, cover - aluminum, corners - colored impact-resistant plastic.
Format: 15x15x4200 mm
Accessories: plugs and corners (including ones for vertical placement).