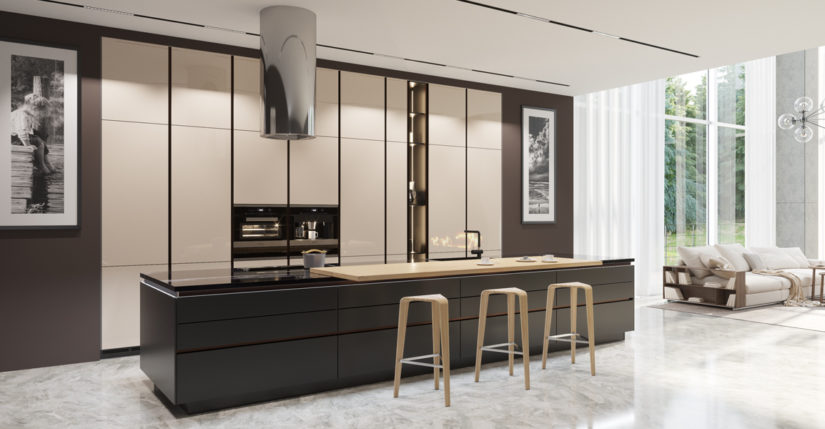 Volpato Gola is a system of aluminum profiles for creating modern handleless furniture.
The profiles are installed between the worktop and the doors of the lower cabinets or between the body and the door of the cabinets. The profile is ideal for drawers, wall bases, as well as tall cabinets and columns.
The warehouse program of the KRONAS company includes a wide range of horizontal and vertical profiles.
You can familiarize yourself with, as well as order a wardrobe system or a system of Volpato™ profiles on our official website.