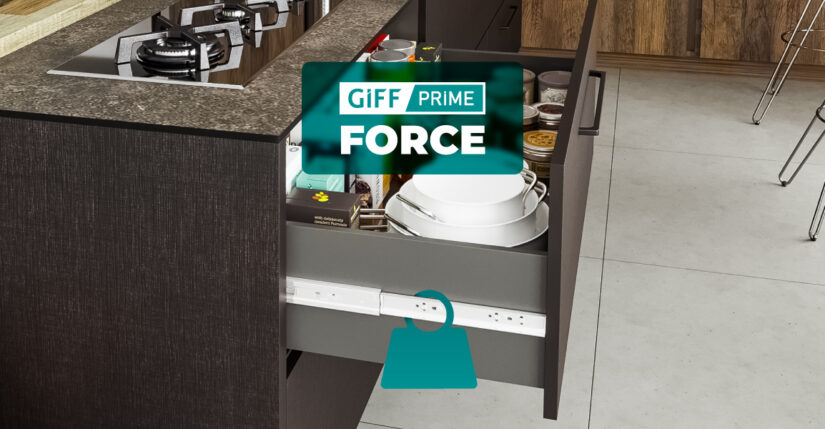 Introducing a new product - GIFF PRIME Force guide rails. These are full extension ball runners without door damper, complying with the European standard EN-15338.
Features and characteristics:
stable operation of boxes
smooth, even running
load capacity up to 45 kg
observed operation over 50,000 open/close cycles
material: superior structural cold rolled steel Q235B
metal thickness: 1.2*1.2*1.5mm
finish: galvanized
size range: 250-700 mm.