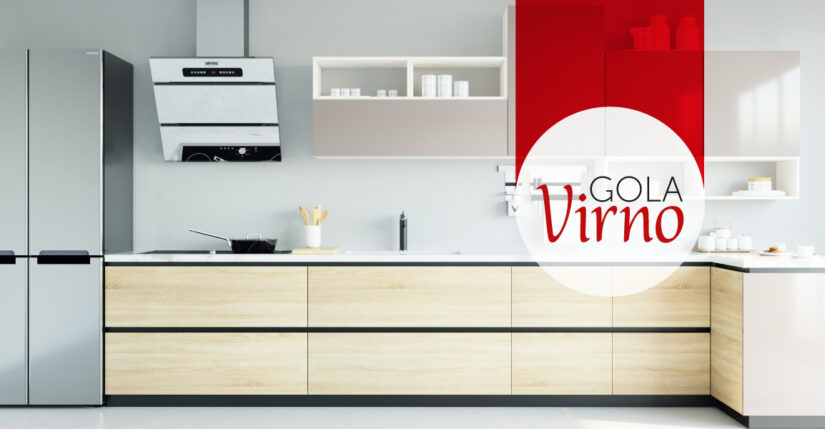 The GOLA profile for the kitchen is one of the key trends in modern interior design, it is distinguished not only by its decorative elegance, but also by its convenient functionality.
We present a novelty in our assortment - the GOLA profile from VIRNO. Striving for complete freedom from visible front fittings, the VIRNO GOLA profile allows you to easily grip the facade in any part of the end and easily pull out the drawer or open the door. The novelty is presented in two trendy colors: black and aluminum along with caps and corners.
VIRNO GOLA is ideal for practical use of handleless furniture and will emphasize the laconicism and aesthetics of your interior.