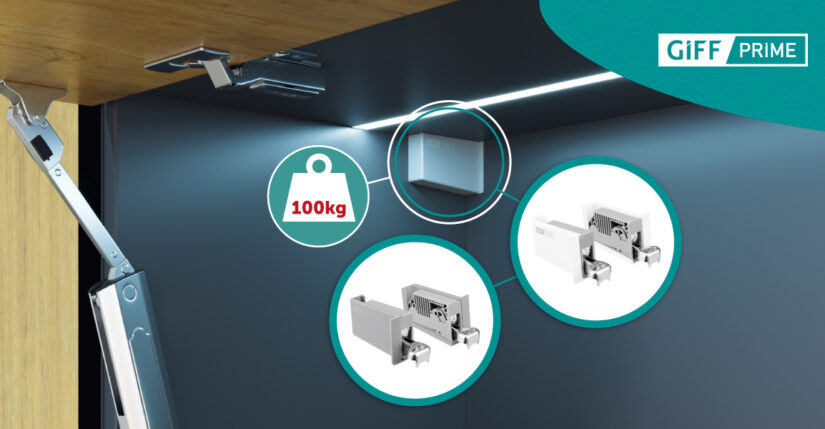 We are glad to present you another novelty in the furniture fittings line - stylish and reliable GIFF PRIME cabinet holders.
Their main characteristic is that they can withstand 100 kg of load per pair and are available for order in two colors: white and gray.
Advantages of fixing wall cabinets with cabinet holders:
Ability to install cabinets without help. All work is carried out in two stages: installing a metal strip on the wall and hanging a module on it. You do not need to feel for the screws in the wall to get a hole in the hat.
Ability to adjust any position of the cabinet. At the same time, you do not need to hold or remove the module.
The hanging cabinet for the kitchen becomes more reliable. The fastening allows you to fix a single fastening strip (mounting plate) on the wall, even if 2-3 self-tapping screws are loosened, others will hold the structure.
Hanging kitchen cabinet can be installed directly on the wall on a kitchen backsplash. This is possible thanks to the retractable fastening hook, which allows the module to be hung at a distance of 1.5-2.0 cm from the wall.