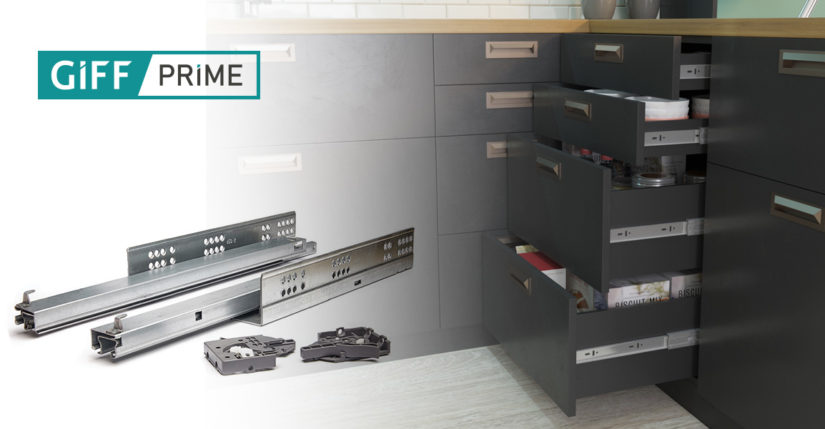 A novelty in the KRONAS range - GIFF PRIME hidden drawer slides with 3D adjustment.
The main advantage of the GIFF PRIME 3D drawer slides is that they are not visible during use.
The drawer on the GIFF PRIME 3D slides will fully comply with the interior concept and preserve the overall style of the furniture. This is especially true for furniture made of solid wood, MDF, or veneer, where we would like to emphasize the beauty of the material.
The set of clips is one for all slides 16 and 18-19 mm, with soft-close and push-to-open features.
The new GIFF PRIME 3D guides allow you to adjust not only the height and width, but also the depth of the facade, which is especially important for furniture with inset fronts.
Due to these advantages, manufacturers use GIFF PRIME 3D hidden drawer slides in furniture, where the perfect appearance of each element is especially important: in the kitchen, living room, and office.