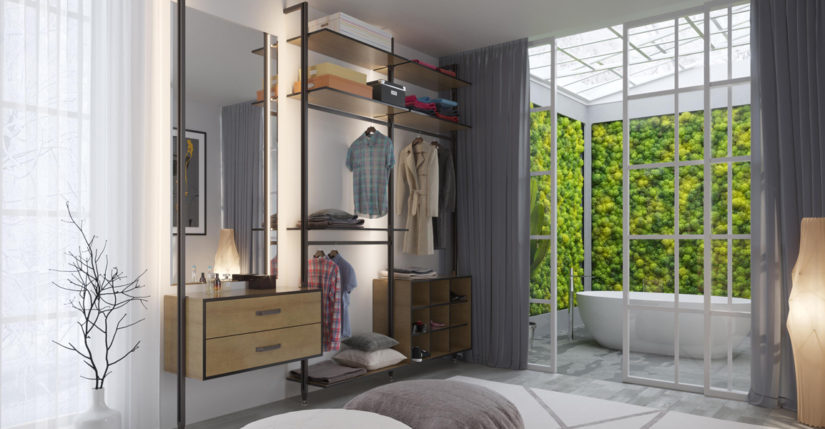 The Volpato Stili interior system is now supplemented with new items: a shelf support for a glass shelf (160 mm), adjustable supports and a rectangular wardrobe bar with an insert (900 mm and 1200 mm long).
The hanging bar with a built-in silicone damper inhibits the sliding of the hanger and allows you to store clothes with a style in the wardrobe system. The hanging bar kit includes: a set of screws and 2 mounts for the hanging bar itself.
With the help of a special shelf support, it is now possible to complement the Volpato Stili system with glass shelves, which also serve as a reliable support for many clothing items. With the help of an elegant glass shelf, you can make the interior light and weightless. They will look especially appealing in high-tech interiors. The set includes: 2 shelf supports and a set of screws that ensure a secure fit.
New items are presented in three colors: wenge brush, aluminum, white (match the color with the entire Volpato Stili wardrobe system) and are already available for order on our website.